Knowing you are doing exactly the work you are meant to do. It is a profound feeling. It's very fulfilling.
Massage, was a calling for me.  I'm thankful that my dream was realized young, and pursued right out of High School.  I used to excitedly tell people. 'I could do massage anywhere even on a tropical island. Everyone needs touch.'
A career that would give me freedom, yet, couldn't be taken away…. A skill that was my own.
Seeing my step-father laid off from a job he had for 29 years, right before he would have got his pension….had a profound effect on me. I wanted to feel good about what I did and not give others total power over me.
Since I was a child I had walked on my Dad's back and was always rubbing the shoulders of my friends…for me, a career in Massage Therapy felt like the most natural career choice.
This was almost 16 years ago that I entered massage school.  Over the years, I have worked in many, many settings.
Typically clients have needed massage, so much… but struggled to find the time to take for themselves.  To make this easier I offered to come to my clients homes, for some this made massage more attainable with a tight schedule; for others, it was still tough to devote time for themselves.
After becoming a mom, I get it. I get that feeding yourself, showering and getting dressed have suddenly become an added challenge in your life….and massage seems completely unattainable.
I also understand how much we mom's need time to ourselves and time to feel better in our bodies with massage.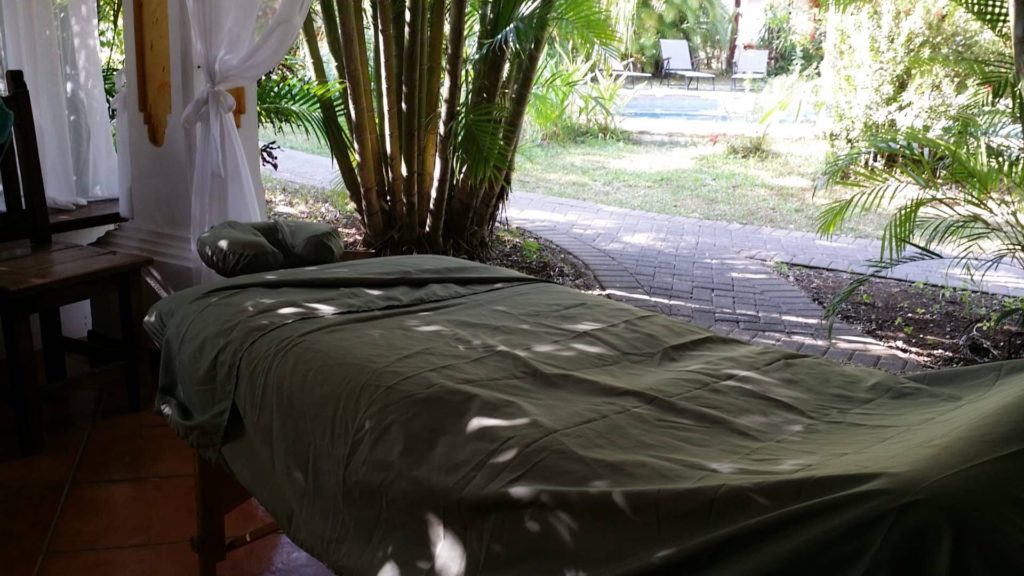 When can you make time for massage? Perhaps on your vacation?
Massage on your vacation isn't always what it's cracked up to be. I've heard countless stories of clients that got massage at the resort or cruise ship they were vacationing in and the therapists weren't trained or experienced and the clients were not pleased or even horrified.  This was such a common theme that clients often wished I could have accompanied them on vacation to ensure a good experience.
I have worked with clients through all stages of life and all stages of stress and addiction.
Following my clients through their journey and helping them feel better in their bodies along the way has been a true honor.
Life is short. (I explain more of this story at CherylAdams.com ) However, for now, I'll just say Massage in Costa Rica has always been a dream of mine, I began searching for it online in 1997 and didn't get any results.
Now, I am living with my family in Samara, Costa Rica and helping people feel better in their bodies with massage.  I am so happy this dream has been realized.
In Pennsylvania, while my work was incredibly fulfilling, beautiful and meaningful.
Yet…I worked in some of the most cramped spaces.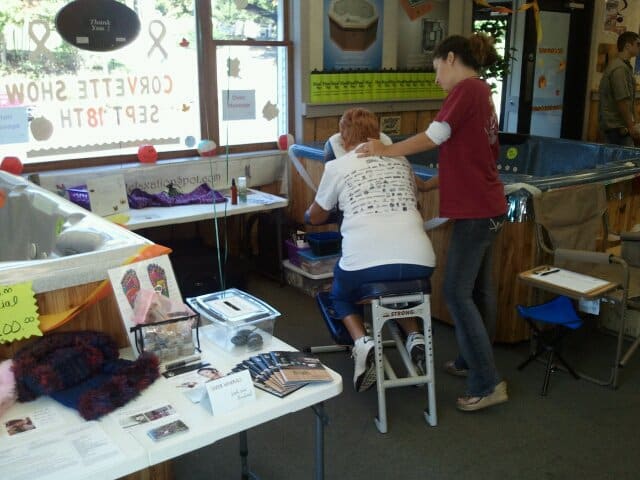 Now in Costa Rica, I massage in some of the most beautiful relaxation spots….possibly in the world.
Letting stress melt away seems to be easier when you are vacationing somewhere beautiful. Allowing your brain to relax is so healing. We spend so much time in fight or flight and our bodies can't heal in that state.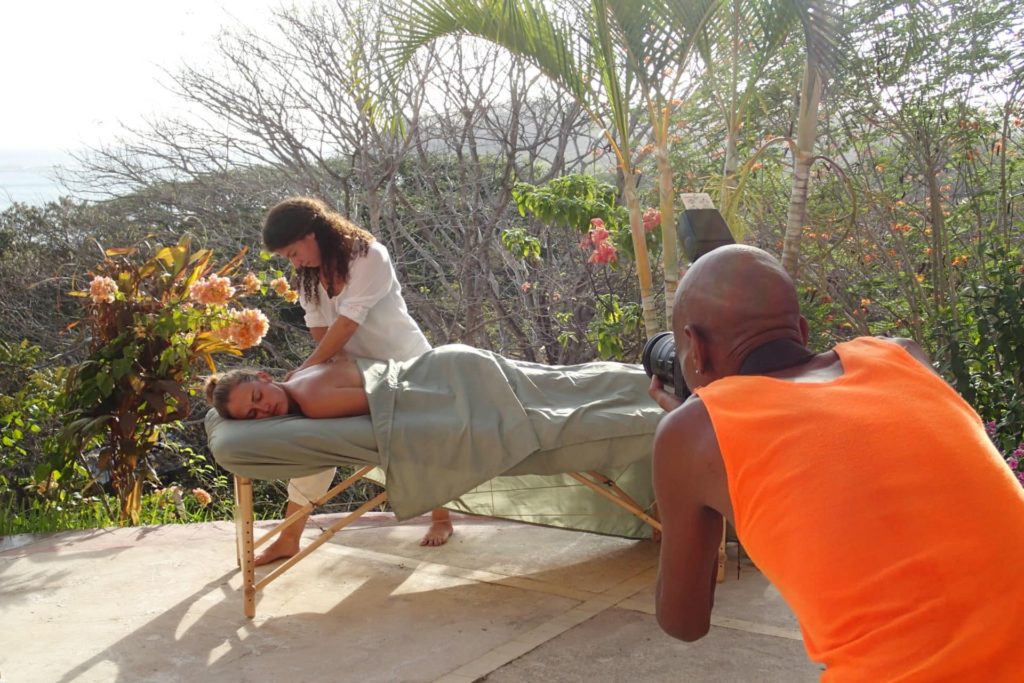 In Costa Rica, many of my massage clients rent beautiful vacation homes and have me travel to their location to provide massage for their friends and families.
I recently did a massage photo shoot at Condos Veneto in Samara and blogged about the behind the scenes.
There are so many beautiful locations here in Samara, Costa Rica and I am grateful to be able to share massage with my clients here.
More great news will be coming to The Relaxation Spot, soon we will be adding an exciting new location!
I invite all my Pennsylvania clients to come down here to Costa Rica and experience Pura Vida.
You'll easily see why I love this place so much 🙂
Here are some of the photos from our shoot.
Photo Credits to my photographer Mitch Maitland of Souls of Samara. And my Beautiful Model Brook Sullivan.
(Featured image photo: Massage overlooking Playa Carrillo. Photo Credit: Robert Banikas)